From Minneapolis To Seattle: Attack Capitalism On All Fronts
Filed under: Action, Capitalism, Midwest, Repression
From Conflict MN
On May 1st, 2016 people from around the world commemorated International Workers and Immigrants Rights Day. What began as an explosion of violent rebellion in an industrial district of Chicago in response to police killing striking workers fighting for the 8 hour work day has become an international holiday where the fires of Haymarket are reignited time and time again. In Seattle, the demonstrations took a radical turn that has become almost ritualistic in that city. Anarchists clashed with police and bravely fought back against pepper spray and concussion grenades with rocks, bottles, fireworks, and police even allege that molotov cocktails were used. 9 arrests were made and 5 police were injured. In Chicago 19 protesters were arrested after a noise demo in front of the Cook County Correctional Facility. Here in Minneapolis, we know about state repression. Movements such as AIM, Black Lives Matter, the IWW, and the RNC Welcoming Committee have all experienced state repression that attempting to squash these movements for liberation from capitalism. Trust us when we say that we have no love for the police here, especially after the ruthless killing of Jamar Clark. In response to this police repression, a highway overpass and retention wall were redecorated with antagonist slogans:
ACAB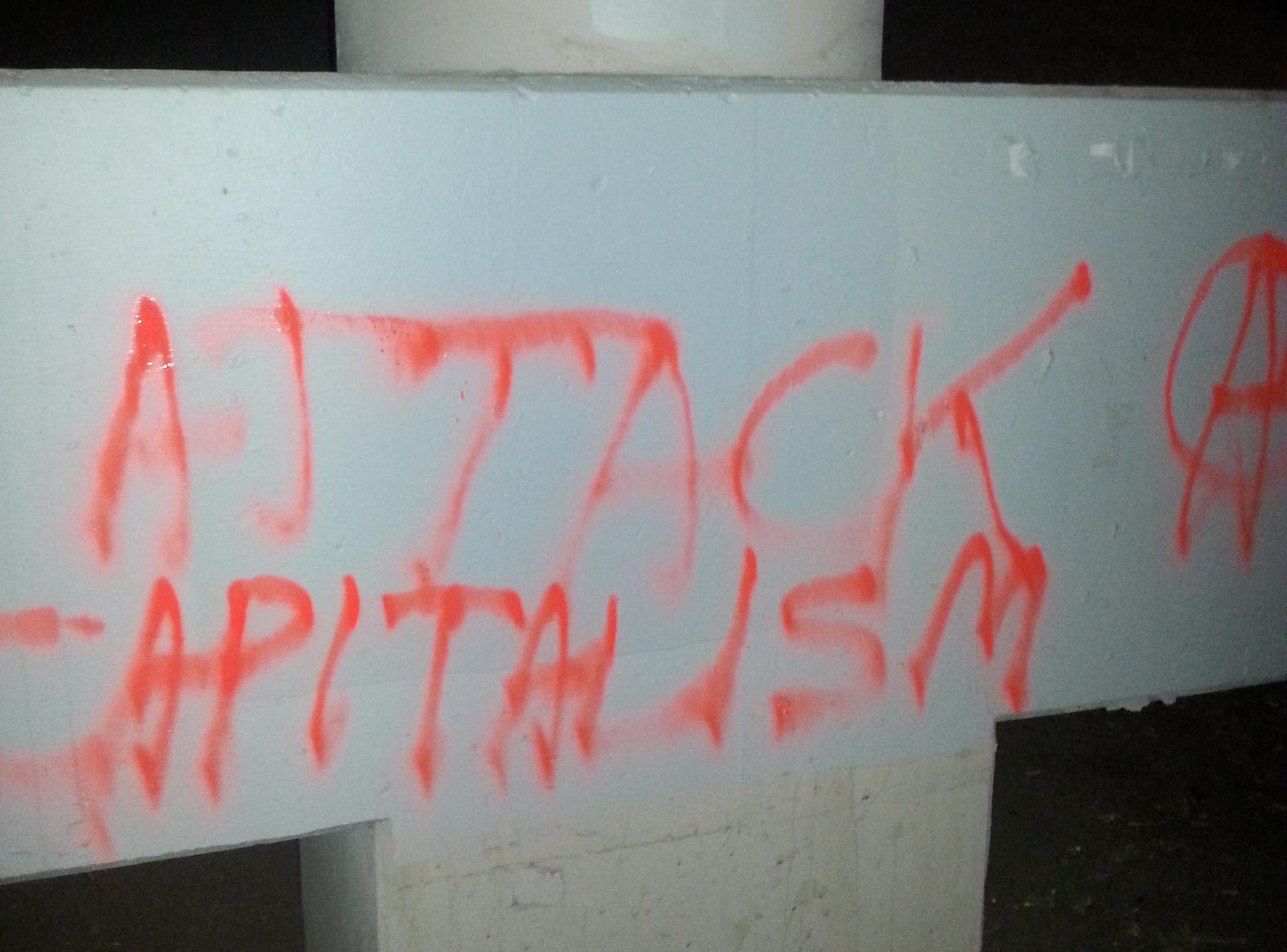 ATTACK CAPITALISM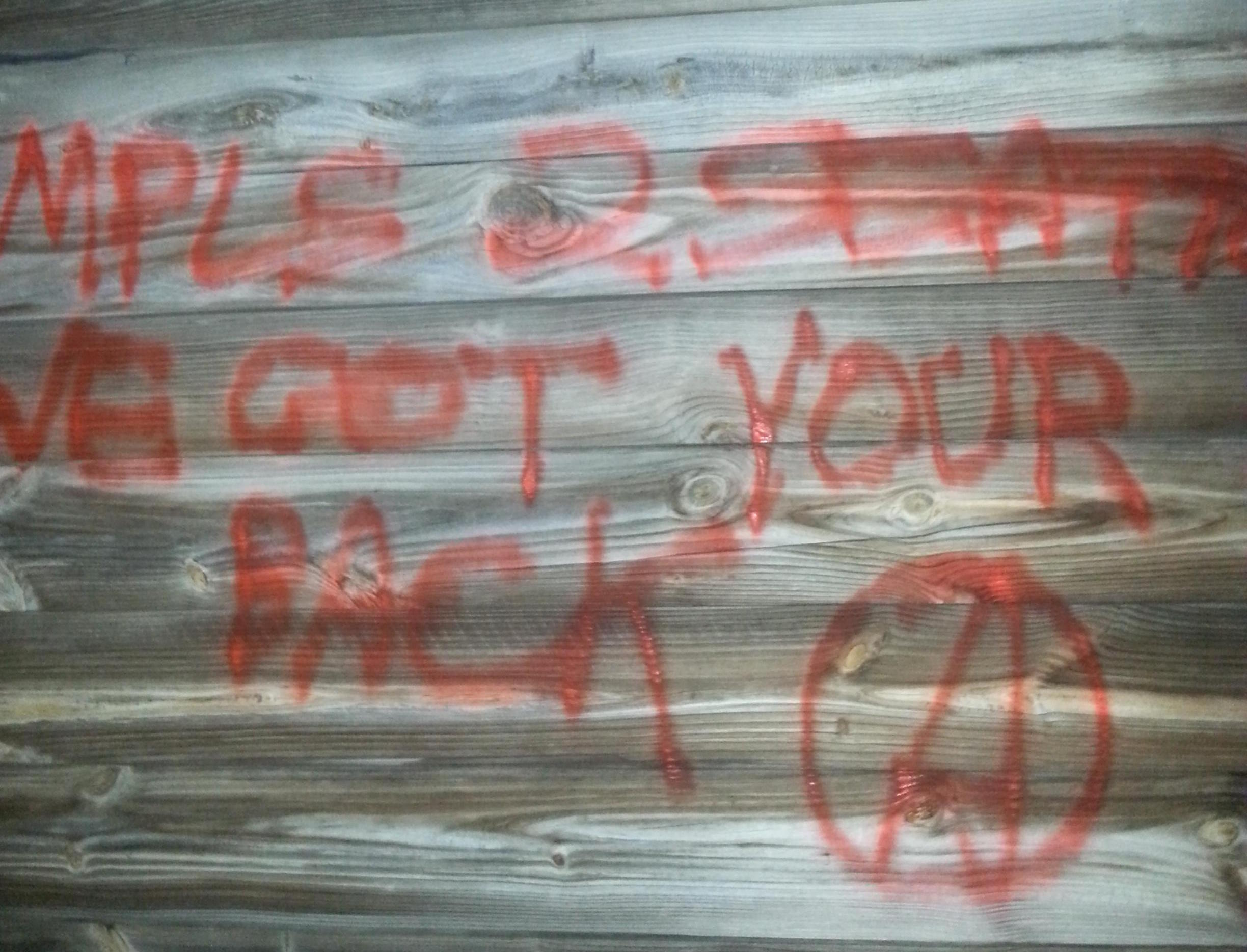 MPLS 2 SEATTLE – WE GOT YOUR BACK!

Solidarity with the arrested anarchists in Seattle, Chicago, and everywhere else! Rest in power to the protester killed in Taksim Square! Fuck police repression, fuck the state, and fuck capitalism. Solidarity means attack, fuck the civil let's get disobedient!