VANDALISMS: Memory
Filed under: Featured, Graffiti, Vandalisms
In our last column, we dedicated our column to Stephon Clark, murdered by the police in Sacramento, as well as DOPH, a graffiti writer murdered by police in San Francisco, and HINT, a longtime graffiti writer who is no longer with us.
Today, we dedicate this to toor, an anarchist and graffiti writer who also passed away just weeks ago. We'll start with a tag of toor's, and then share some graffiti done in their memory.
Conflict MN has published multiple communiques of graffiti done in their memory, including several from around the world.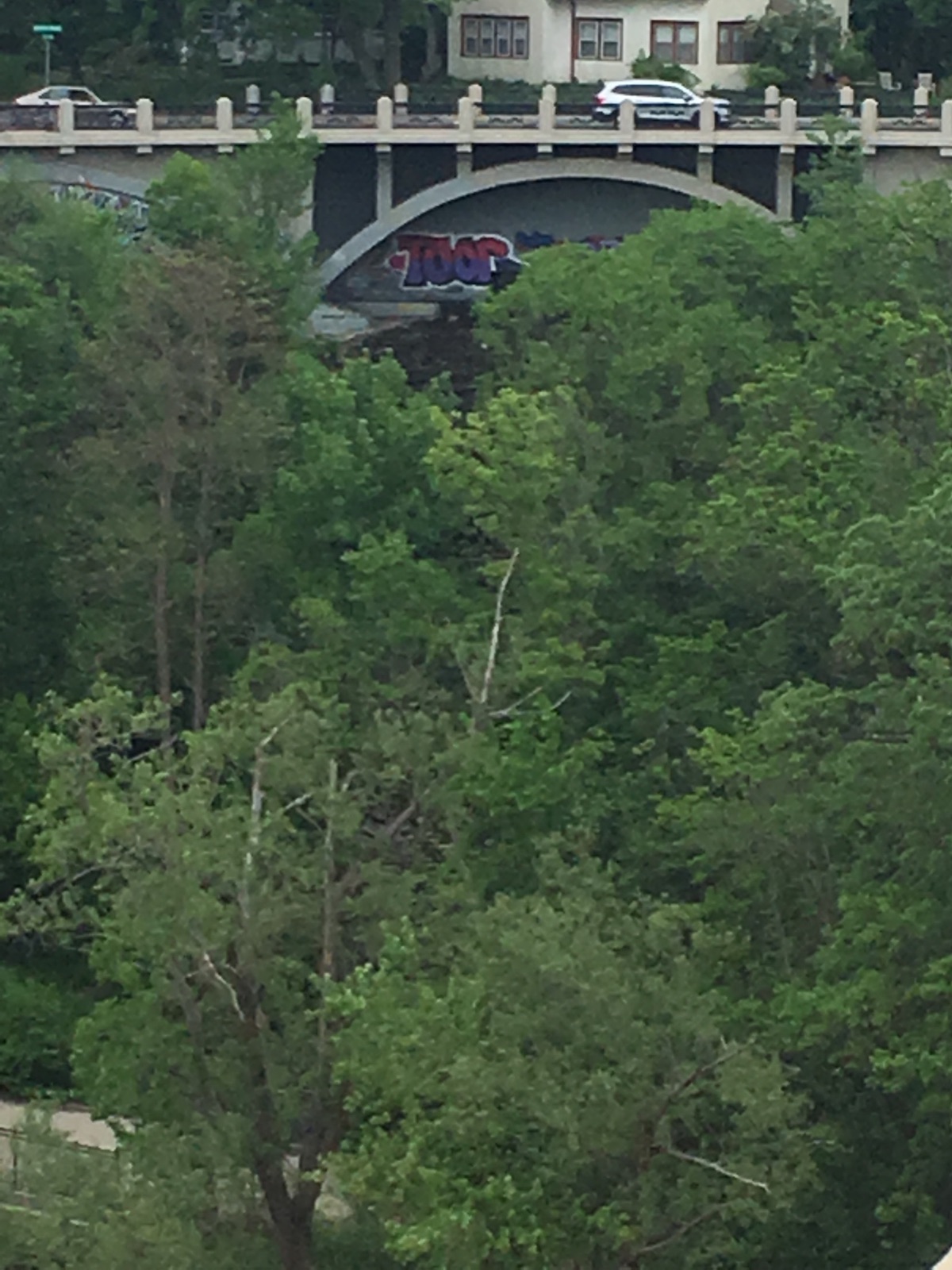 More graffiti for toor spotted in #Minneapolis pic.twitter.com/NvqhlgRqkH

— Conflict Minnesota (@conflictMN) May 27, 2018
We see these acts as a practice of insurrectionary memory, something elucidated by a few Chilean anarchists several years ago, in "Memory As A Weapon" (as quoted in Bædan):
To pierce the erasure of time, remembering and assuming the different contexts and the unrepeatable idyllic and exactly equal conditions is a direct and real support to the social war. To sharpen, expand, and make evident the conflict against the powerful is extremely necessary and possible in the present as well as in the past. Our combative history is the rebellion of different exploited who decided to actively oppose the established order, breaking free from the different forms of normalcy of their time.

Memory; the past is our present, its thoughts have been ours, its desires to attack are the same as ours today. We are talking about the history of revolt for centuries, years, or a pair of painful months. Now we are here remembering Mauri, comrade of so many fighters, but not only is this memory individual, it is also the continuation of the urgent need to oppose domination.…

To remember the struggle in the present is to glimpse which road we have walked upon, to help understand where to place our next steps—this is to use insurrectionary memory to replant ourselves tactically and strategically in combat against the oppressive reality.

The redemption of comrades and combatants past and present is in our hands, the names and lives of comrades like Mauri, Claudia, or Johnny are in us and will not be forgotten, nor engulfed by the beast only to later be vomited by some intellectual with dates of the revolt.

To remember that these are not abstract ideas like some game, but that social war is actualized by comrades of flesh and bone through actions, expressions, and decisions in moments of their lives is what is truly potent and makes the combat carried out by them reproducible, in order to really sharpen our present offense.

Memory is a weapon, but it is necessary to know how to aim and shoot at power or else it is only a sterile act, trapped in history or emotion. Insurrectionary memory is our weapon!

Dear punki Mauri: our best memory is to continue confronting the order of those who fancy themselves masters of your life.
In this spirit, let's get on with the vandalism!
We'd first like to say how exciting it is that yet another regional "vandalisms" page has been set up—this time in Connecticut. Check them out!
Philly Anti-Capitalist also shared another round-up of graffiti in their city, titled vandalisms. Here's a few, but follow the link for many more!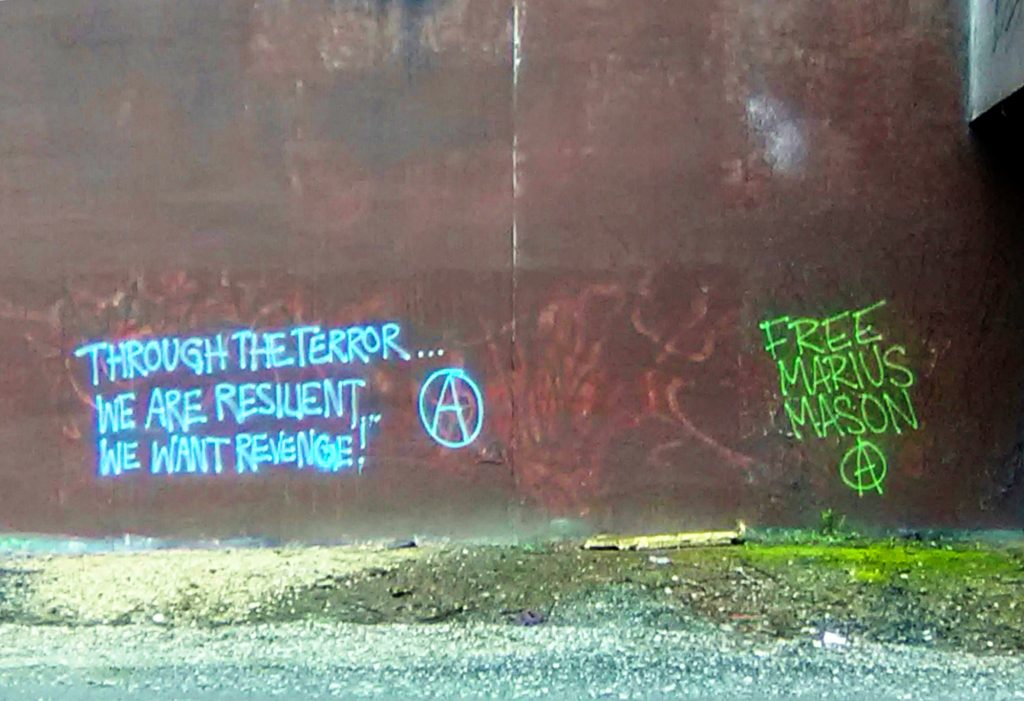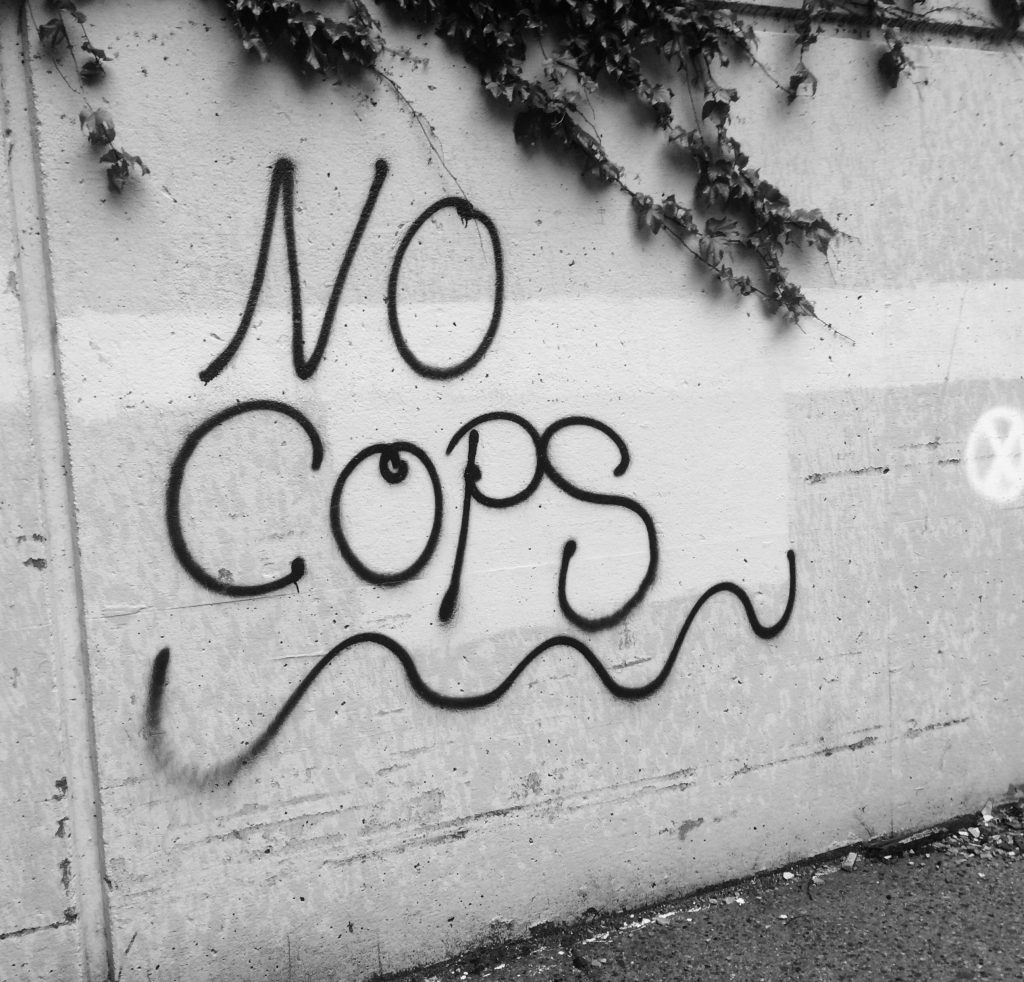 If it isn't clear, this column here at It's Going Down has no relation to any of these regional pages that share our name. We took our name from past projects as an homage, and these new online accounts are presumably following in these same footsteps. There's nothing to stop any one of you from creating a new Instagram (or anything else) page and collecting photos of rad graffiti, whether or not you choose the name "vandalisms." If you do, hit us up and we'll be sure to share it!
More important than creating ways to share documentation of graffiti online, is getting out and putting the graffiti up in the first place! In our previous column, we went through a lot of different ways you can very easily start putting the buff to work.
But if all we need to be a selfsustaining project is more filler kids checking the email & more toy kids fighting the buff, thats not bad ??

— Filler PGH (@PghAutonomy) May 3, 2018
We can't speak to Filler's email inbox, but we do agree that it's really easy for anyone to pick up a marker, spray can or… wait, we literally just went over this last time…
The point is, if you don't think there's enough radical vandalism in your environment, it's super easy for you to change it. Even a few stickers and/or a sharpie on your way to work adds up. Who cares if it doesn't "look good." That takes practice, and if you're into that kind of thing, it will come in time. Otherwise, just fucking scribble on shit.
See?
https://twitter.com/ASN_Austin/status/991340109567062021
Sorry to folks who submitted content & never heard from us, gonna catch up on email today.

Here's some of yalls cool photos-
#pittsburgh pic.twitter.com/NQCnJToCZb

— Filler PGH (@PghAutonomy) May 3, 2018
Handwritten sticker seen outside DC Superior Court as the second trial of mass-arrested Trump inauguration protesters gets underway today #J20#J20trials pic.twitter.com/XhhrGyl7GZ

— Unicorn Riot (@UR_Ninja) May 16, 2018
Capitalist scum Jeff Bezos wants to gentrify our cities, displace our residents and abuse workers all for the sake of profit! #nohq2 #endamazon pic.twitter.com/1CPAlH42UH

— No HQ2 Philly (@NoHQ2Philly) May 16, 2018
https://www.instagram.com/p/BipFhtQHQWu/
Anymore? This sticker has a pretty liberal message but honestly fuck Amazon. No HQ2? How about no HQs at all!
Even if things are good, they can always get even better ? pic.twitter.com/PUw2M3dSUe

— Clark County 161 (@ClarkCounty161) April 27, 2018
https://twitter.com/WashcoAntifa/status/986318586267365377
If you're looking to step it up, grab a spray can (or several) and head out for a night. Or, depending on your taste, cook up some wheatpaste and cover the city in posters. In either case, bring some (trustworthy) friends along!
These seem like simple instructions to us…
saw this today!! @BLMSacramento pic.twitter.com/VLxtMenxtD

— roxanne cheyenne (@animal_bod) April 24, 2018
https://www.instagram.com/p/BiR80eYnutX/
You know it couldn't be a real VANDALISMS column without a YEABOI tag, right? Actually a total coincidence but let's roll with it.
VANDALISM IS MY FAVOURITE IDEOLOGY! pic.twitter.com/xz2hptqGQr

— Anarcoo (@AnarchyCoo) April 24, 2018
That's it for this week month uh whenever!
Get up! Stay free.