Montreal: Streets Covered with Anti-Colonial Stencils & Graffiti
Filed under: Action, Anarchist Movement, Canada, Graffiti, Indigenous
This week, between the nationalistic displays of June 24 (Quebec holiday) and July 1st (Canada holiday), a group called Le Collectif No Borders in Montreal has covered various areas of the city with anti-colonial, anti-nationalist and migrant justice stencils and images.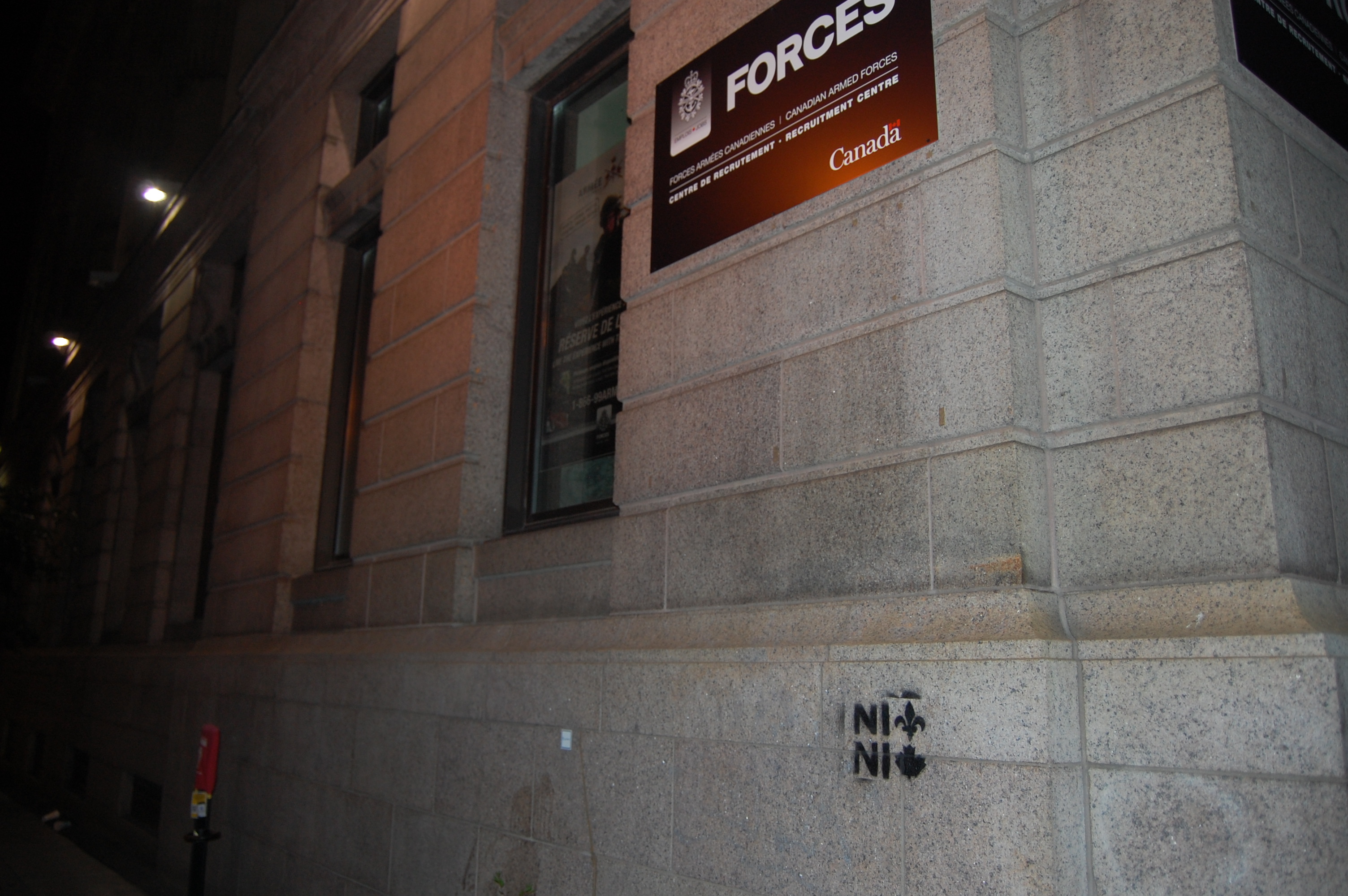 Among the messages shared on the stencils, images and graffiti:
375+150 = Bullshit
Construisons une ville sans frontières
Arrêtez les déportations
Open The Borders
Refugees Welcome
Réfugié-e-s bienvenu-e-s
Ils construisent des murs, nous bâtissons des ponts
Ni Canada, Ni Québec. Fuck le 150e
Ni Québec, ni Canada.
Quebec, Canada … same shit, different piles.
Canada 150: Fake News
The images also include a burning Canadian flag.
440 total views, 4 views today